Home staging is the real estate practice of temporarily redecorating a residence to elevate its appearance, make it more appealing to buyers and increase its profit potential.
Staging benefits home sellers and real estate agents through more offers, higher average final sale prices and increased commissions. 
Staging a house for sale could be as simple as interior decorating the master bedroom by adding artworks or furniture or increasing street appeal by placing potted plants outdoors.
Whilst this can be done independently, professional home stagers have become a popular alternative, with strengths in matching a property to its target market's styles and tastes.
Property styling takes staging to the next level by styling the home for the ultimate buyer. Styling can use bespoke designer pieces that will make a lasting impression and considers factors such as the architecture and the era or style of the house to reflect these in the pieces chosen to style the home. For example, in home styling, the furniture selected to style a Queenslander will look very different to a newly built modern apartment in the city.
Why should I be styling a home for sale?
Houses and furniture grow old with us – they wear and tear. And whilst our eyes grow used to our houses, the sharp eyed home buyer will notice every imperfection in an empty room or under furnished house. For most buyers, this dissatisfaction leads to an unwillingness to pay your asking price and, instead of offering more to secure their dream home, they start asking for price reductions. 
The traditional solution to repairs and increasing house value is renovating, but renovations are costly and set the selling process back.
Assisted styling is a better idea for quick changes at an affordable home staging cost. The right styling will draw out what the prospective buyer seeks the most in a house, creating a visualisation of a future life within it.
Hiring a property stylist to stage your property will also leave you with more time to focus on what's important – buyers and offers.
The importance of good property styling
What sets good home staging, or styling, apart from regular home staging? And what gives it the ability to increase the profit margin on any house?
The art of staging a home lies in creating an atmosphere that elicits an emotional connection with prospective buyers, enabling them to imagine themselves living in the house. A property customised to the ideal buyer's liking will bring more frequent, faster and higher offers – right from the first inspection.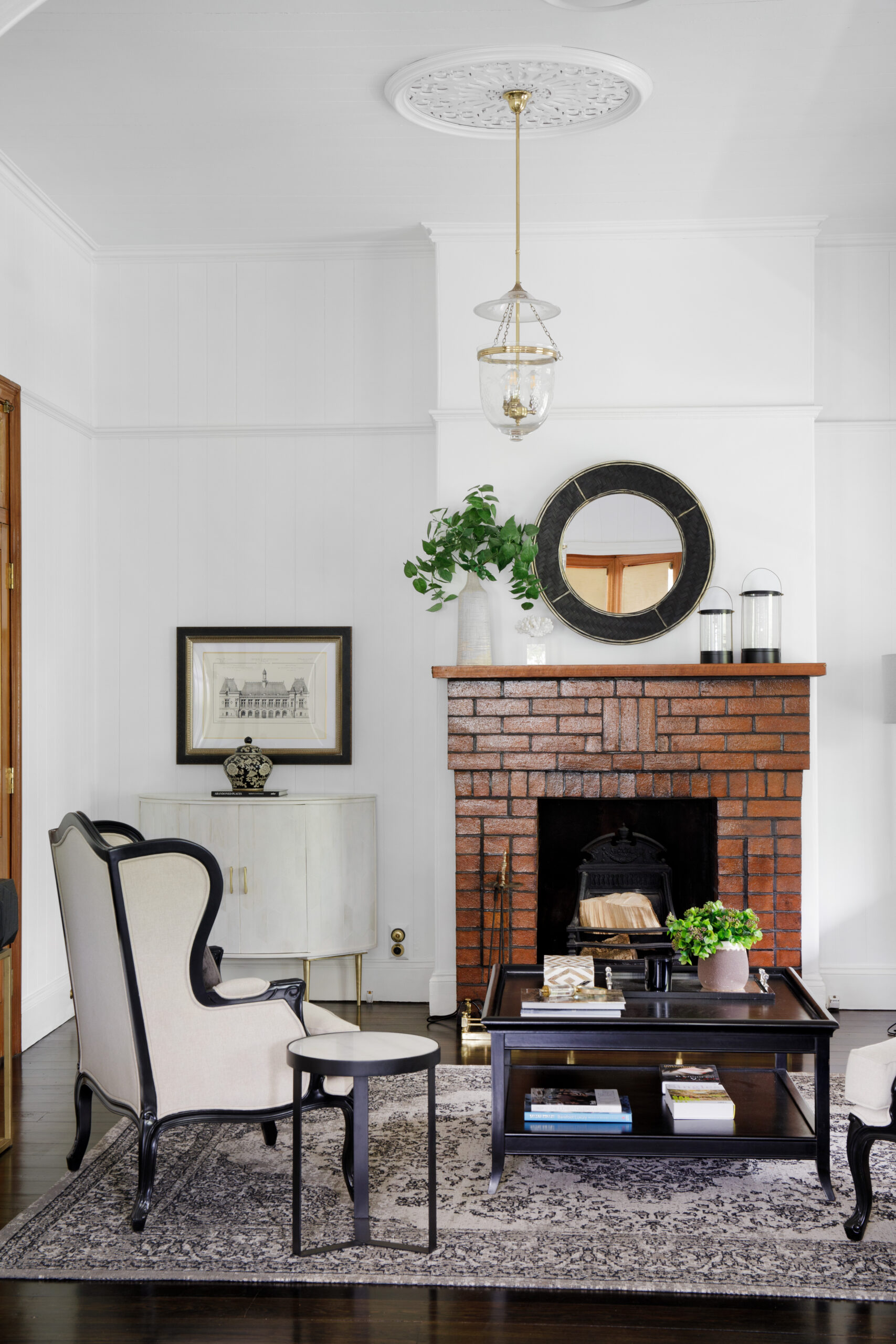 Before starting the staging process, organise a deep clean of the property. A neutral space of a house will provide the perfect blank canvas to add to through staging.
More than a spring clean
Once the windows are open and the light fixtures are on, every inch of the property will be under inspection by the market. Ensure everything from old furniture, the dusty front door mirror, dirty sink and the rusty front fence are spotless.
Declutter & depersonalise
Purchasing a house signals a fresh start for the new home owner in the market.
Removing personal items is key to enabling potential buyers to imagine their dream life in the home. For example; family photos. A prospective buyer will not have a strong emotional connection to an image of strangers. Consider also changing unusual wallpaper colour choices.
Removing identifying features of previous ownership is key to staging a house for success.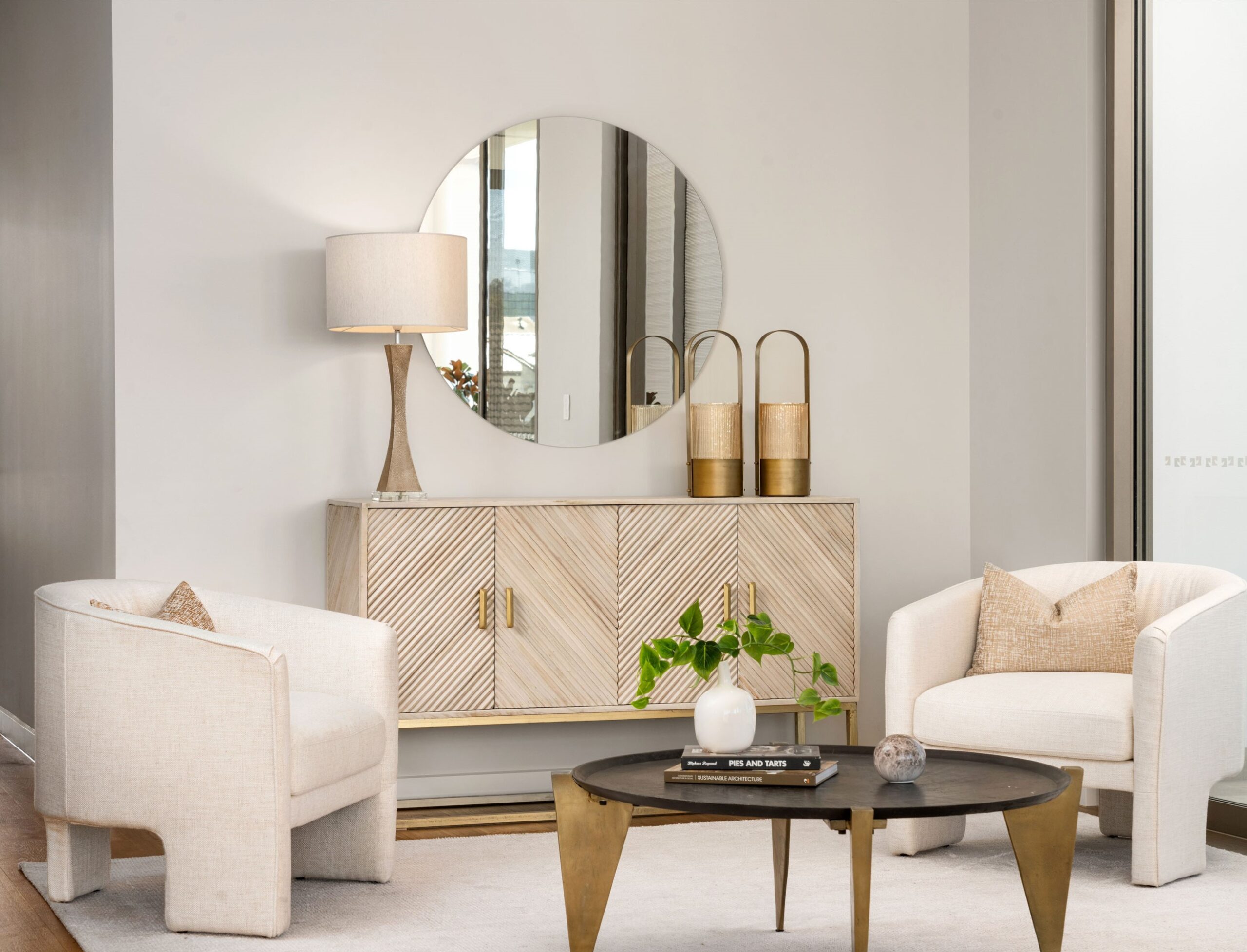 2. Understand the property
Whether you choose to self-stage or recruit expert property stylists, it is important to understand the home, its rooms and the ideal buyer.
As a real estate agent, independently self-staging a home is common and possible, but it can be overwhelming to start without a plan.
The best and worst
Consider the highlights and flaws of the house. How can you bring out the strengths of certain rooms such as windows of natural light, and in the same way hide weaknesses such as shabby outdoor furniture?
Furniture hire and placement will depend on what you choose to stage as a focus.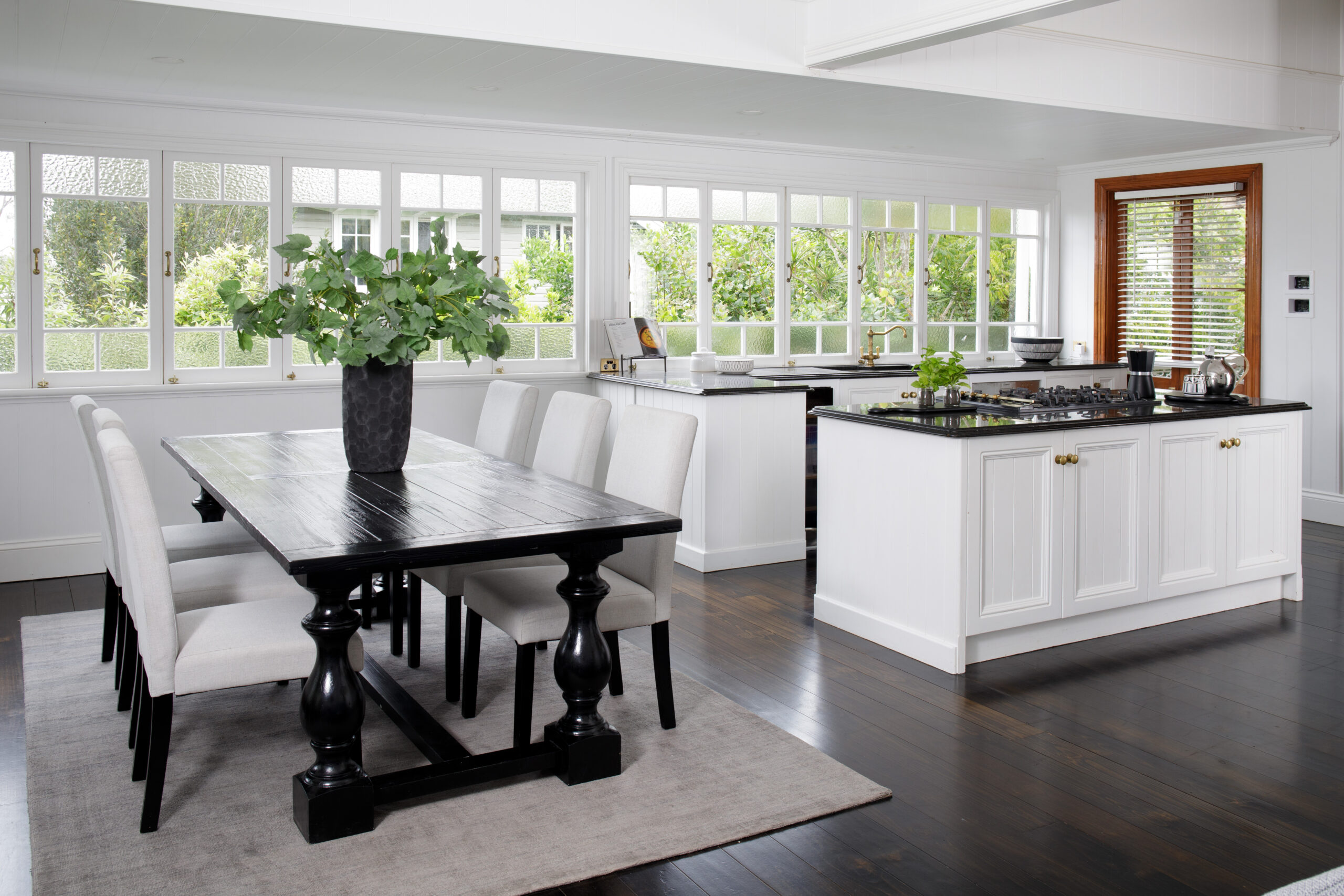 If you have the budget for it, consider engaging a home staging service provider early on in your selling journey for either full staging or partial staging services.
Organise a consultation
Working closely with an experienced professional stager can transform any home to appeal to the market. With industry expertise, a practiced method and approach and portfolio, the experts can determine the feasibility of ideas and answer any queries.
Engage your potential buyers
Every buyer is different in their needs, depending on their lifestyle, dreams and aspirations.
Designer brands and contemporary artworks in home staging may portray a luxury, upmarket look to a room that will bring you towards a higher final sale price.
Home staging stylists understand various target markets and how to best style a house that will attract an audience of potential buyers.
Relationships & Resources
Working alongside a home staging company with existing supplier relationships, decorating assets and installation team is a cost effective option when considering the cost of independently sourcing furniture and other materials.
Look for end-to-end services that coordinate the logistics of furniture hire and interior decorating from installation to pick up.
Whilst it is an added expense to pay, when selling your home, you want to ensure the service you pay for gives a significant, measurable return.
The home staging cost is a valuable investment. The profit from a premium sale value and quick sale far exceeds the cost of a delayed sale. 

Whether you decide to recruit a home staging company or self-stage to make the home appealing, making the most of the furniture and props is crucial to securing a profitable sale.
Take promotional images for your physical and digital realtor listing. Make sure to highlight styling elements that appeal to your buyer most.
Then, organise open houses for potential buyers to see and interact with the property.
The right home staging makes a property rise in demand, driving higher and more frequent demand to sell a house faster at the selling price you want.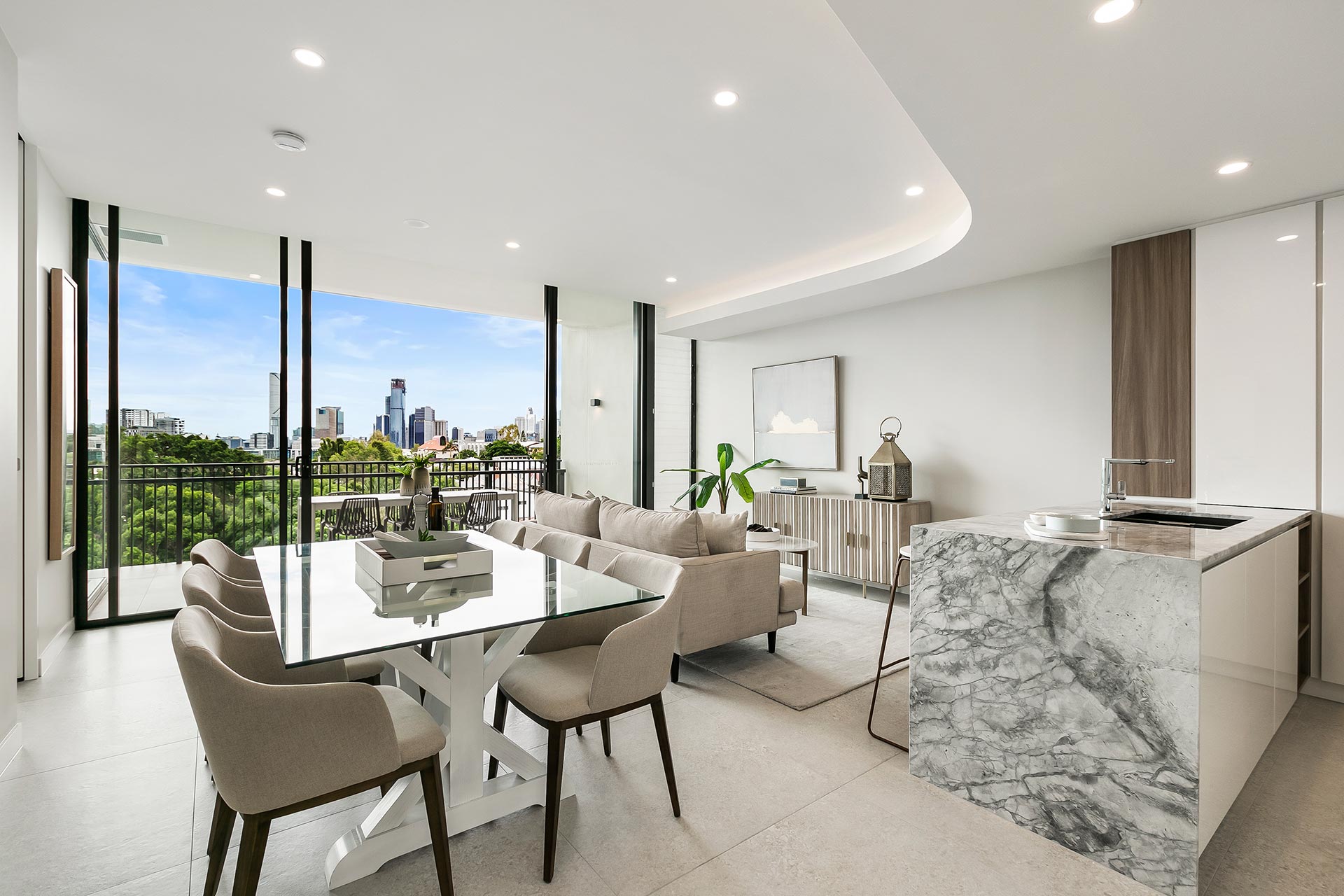 Looking to maximise your final sale price?
If you're looking to put a home on the market, Brisbane Makeover Co is the leading home staging company operating within Brisbane and the Gold & Sunshine Coast areas. Specialising in emotional and aspirational furnishing – no house or room is too big, small or unworkable for our experienced team to rejuvenate.
With an owned warehouse of statement pieces, designer accessories and eye-catching artworks from multiple stockists, we make it easy for you to achieve high quality home décor without the hassles of installation and removal.
For over 15 years our team have offered our custom property styling services to major local residential developments including the Sierra Nuvo Apartments and the Peak Apartments, South Brisbane. Real estate experts, property investors and independent home sellers strongly recommend our home staging services.
Request a quote today and bring your home to life with Brisbane Makeover Company!